Are you a new business owner in need of a website? If you are just getting started, you will need to purchase a domain name and website hosting.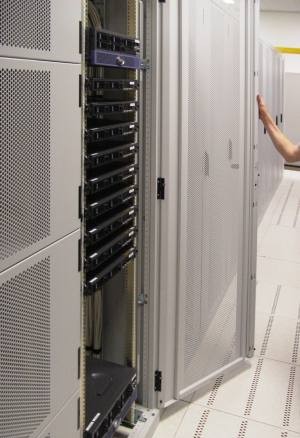 Yes you will need to purchase the web site hosting.  If you control the hosting account, you can then have full control of your website.
The cost for shared web/email hosting is just under $120 per year, for most hosting providers. Shared hosting means that you share a server with other companies.  This is the most economical way to host your website and it works fine for most small businesses.
Not having a website is like not being listed in the phone book.  You should at minimum create a one page site and  you will need a web hosting account to accomplish that.
Website Hosting Reviews:
InMotion Hosting's shared hosting plans come with a free domain, website builder and WordPress.  The $120/year (this will be your renewal price, it is cheaper for the first year) is well worth the investment for the quality of hosting and customer service.  They will also move your website and email, free of charge, if it is currently hosted on a cpanel account. I recommend adding domain privacy which will costs an extra $10/year.  InMotion Hosting is the hosting provider used by Current Marketing Services.  InMotion Hosting offers 24 hour customer support and we have never experienced any downtime.
The Bluehost STARTER plan is fine for many small businesses; however, the PLUS plan will most likely offer better performance. This plan comes with a free domain and you can one-click install WordPress. The domain privacy is important and we highly recommend it.  Currently this hosting account renews at $120/year. Customer service is usually decent; however, recently we have experienced long wait times when calling into their 24 hour help line.  Our client sites on Bluehost experience occasional downtimes, usually around 15 minutes long. Their uptime is still at about 99%.  Hostgator is another Bluehost hosting company.
GoDaddy's ECONOMY plan will serve your purposes and does come with a free domain. Be careful of unneeded up-sells. GoDaddy does have decent customer service.  A live person is available 24 hours a day, via their toll-free number.
1-and-1 Hosting has decent web hosting, with customer service that is just okay.  We have experienced language barriers with most of the customer service calls we have had with this hosting provider.
All customer service is through email only during daytime hours only. Not my favorite.
We do not recommend "WordPress" hosting packages but rather business shared hosting. The regular shared plans offer the option to install WordPress.
I suggest that you look at as many hosting providers as possible.  Look at reviews for customer satisfaction. These are the features to look for:
Disk Storage Space: unlimited is preferred
Domain Names: Consider how many domains you will park on the account
Websites Allowed: Will you need more than one website?
Data Backups: Will the host backup your website daily?
Customer Service: Is a live person available? What are the hours?
Site Migration: If you are moving a website, will the host move it for you
Bottom line, if you experience a problem with your website, will they be there to help.
 Email
When you purchase a domain you will have the ability to set up unlimited email accounts with your account.  With your personal domain name and a hosting account you can set up [email protected], [email protected], [email protected], etc,  You can set up the generic email accounts to forward to your [email protected]
If you are not comfortable setting up your hosting or email account, you can hire Current Marketing Services or another website service company to help.  Regardless of who sets up your domain and hosting, please be sure the domain and hosting account is purchased in your business name!
If you have any other web hosting or email questions, please feel free to ask in the comment section at the bottom of this post.