Although WordPress web software is fairly easy to use and learn, there are some important guidelines that are better to learn before you get started. Here is a summary of some of the more important guidelines.
Where To Find WordPress Help
When working within WordPress, help is just a click away (Look for HELP in the upper-right-hand corner of the page).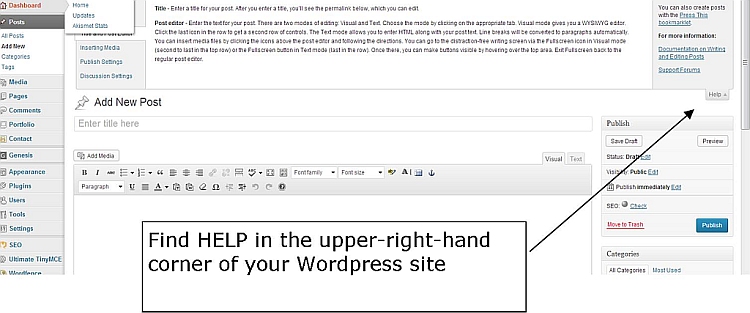 Website Security – Maintain your site to keep it safe from hackers & malware:
BACKUP often and ALWAYS before any updates.  At least one backup a month and after you make changes
Delete spam comments
Keep your password secure and choose usernames that are not obvious (Please do not use ADMIN or 1234567!)
Don't share your password with other users.  Create a new USER account for each person on your WP site. You should consider creating a new user account for yourself that is strictly for adding posts (EDITOR)
Update WordPress as needed
Update themes as needed
Update plugins as needed
If multiple updates are needed, always update WordPress core first, then themes, then plugins.
If you are not using a plugin or theme, remove it from your site.
Keep your own desktop/laptop computer up-to-date and free of malware.
Only add plugins from reputable developers: read reviews and support logs before uploading a new plugin
Akismet is an anti-spam plugin, be sure that you take the time to complete the install process.
Worried that you have malware on your site? Scan it for free at http://sucuri.net/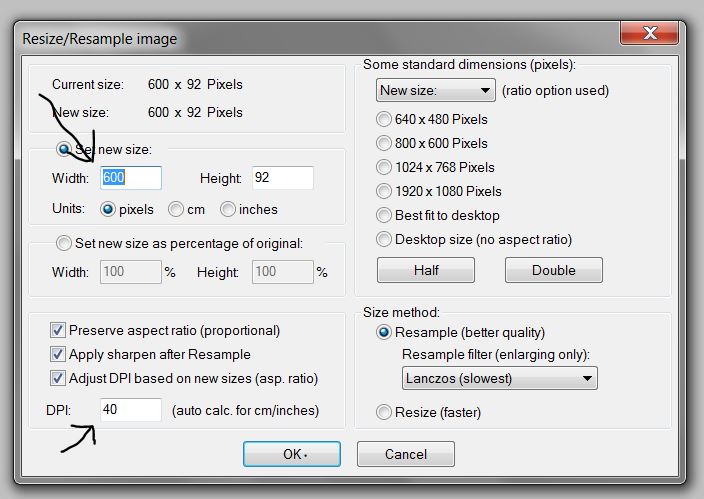 Images:
Resize images BEFORE uploading them
Take time to fill in descriptions and alternative text
You can make images linkable to a page in your website rather than back to the original image.
Keep in mind mobile phone users.  Image links can be frustrating, if they take you away from the page.
300 Pixels is the recommended width for a post image
715 Pixels is a common width for front page sliders
300kB is the recommended maximum size of any image. Oversized images cause slower load times.
Irfanview is a good (free) image manager.  It is easy to use and allows you to resize your images: IMAGE/RESIZE-RESAMPLE
PicMonkey is a good free online image editor
If you have a question, feel free to ask questions at the bottom this page.
Posts and Pages:
When copying text from a word-processing program or another website be sure to remove the formatting first.  The best way to do this is to post into Notepad first to remove any formatting.

Use Chrome or Firefox browsers to take advantage of their spellcheck features; otherwise be certain to use spellchecker before publishing your page.
You have one chance to change your permalink (URL), before you publish your page or post. Check your permalink (URL) before initially publishing your page to make sure it is "pretty" and useful.  Sometimes WordPress assigns numbers to pages and sometimes you may not want your page link to be the same as your title.  Use the "edit" button to make this permanent pretty permalink change.
I hope you found the WordPress help you were looking for. If you have any questions, please feel free to ask in the comment area below or via the Contact Form.  Also, if you have WordPress tips that you think will help others, feel free to share them as well.